Buziol Games
Jump to navigation
Jump to search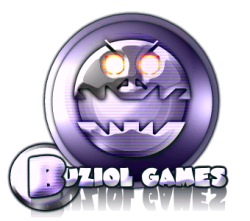 Buziol Games was the little company who first developed Mario Forever. The company was composed only by two people: Michał Gdaniec (Buziol), who has fully developed the game, and Maurycy Zarzycki (Skell), who helped only in beta testing. Buziol Games started developing Mario Forever in early 2000[1] with Multimedia Fusion[2].
Buziol Games has been in activity since 2000 to 2006, till Mario Forever v4.15 was released. Since 2009, Softendo has picked the project, leaving Buziol Games to its own.
Notes
↑

External music files in Mario Forever v1.16.1 and Mario Worker v1.0 are dated back in 2000.

↑

Buziol wrote the program's version in one of the README present in Mario Worker v1.0 folder.
Related articles